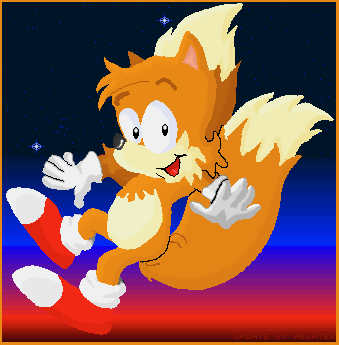 Graphic courtesy of Ablater(at)Global.Co.Za
AngelIsland 1 MIDI, rendered by Sega, and courtesy of Sonic HQ.
---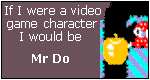 I am Mr Do.

I am sedentary by nature, enjoying passive entertainment, eating when the mood takes me, and playing with my food. I try to avoid conflict, but when I'm angered, I can be a devil - if you force me to fight, I will crush you. With apples. What Video Game Character Are You?

What 80's Cartoon Are You?
brought to you by Quizilla
See what Care Bear you are.
Meet Baby Hugs and Baby Tugs,
They were adopted on
09 November 2002.

Adopt your own Care Bear at:
---
The Miles "Tails" Prower Web Page
---
Hello, and welcome to the Miles "Tails" Prower Web Page. This site has links to pictures I put on the Net, stories that I highly recommend you read, helpful tools for your computer, and links to some places I like to visit. I hope you enjoy this site as much as I had making it.
Notice! The email links have been altered to avoid auto-spam mail. Just replace the (at) with a @.

Last modified 23 May 2007

I have had
visitors since I moved to FreeServers in November of 1999.
This site was visited
,
times at University of Texas @ El Paso (UTEP) in a span of two years.
---
---
---

Miles "Tails" Prower, Sonic the Hedgehog, and all related material are copyrighted of Sega of America, Archie Comics, DIC, Dan Drazen, and/or Bookshire. Star Wars and related materials are copyrighted by LucasFilms. Star Trek and related materials are copyrighted by Paramount Pictures. Cannot be duplicated and sold without permission from above organizations/persons.